How to choose a luxury cashmere scarf or wrap for a gift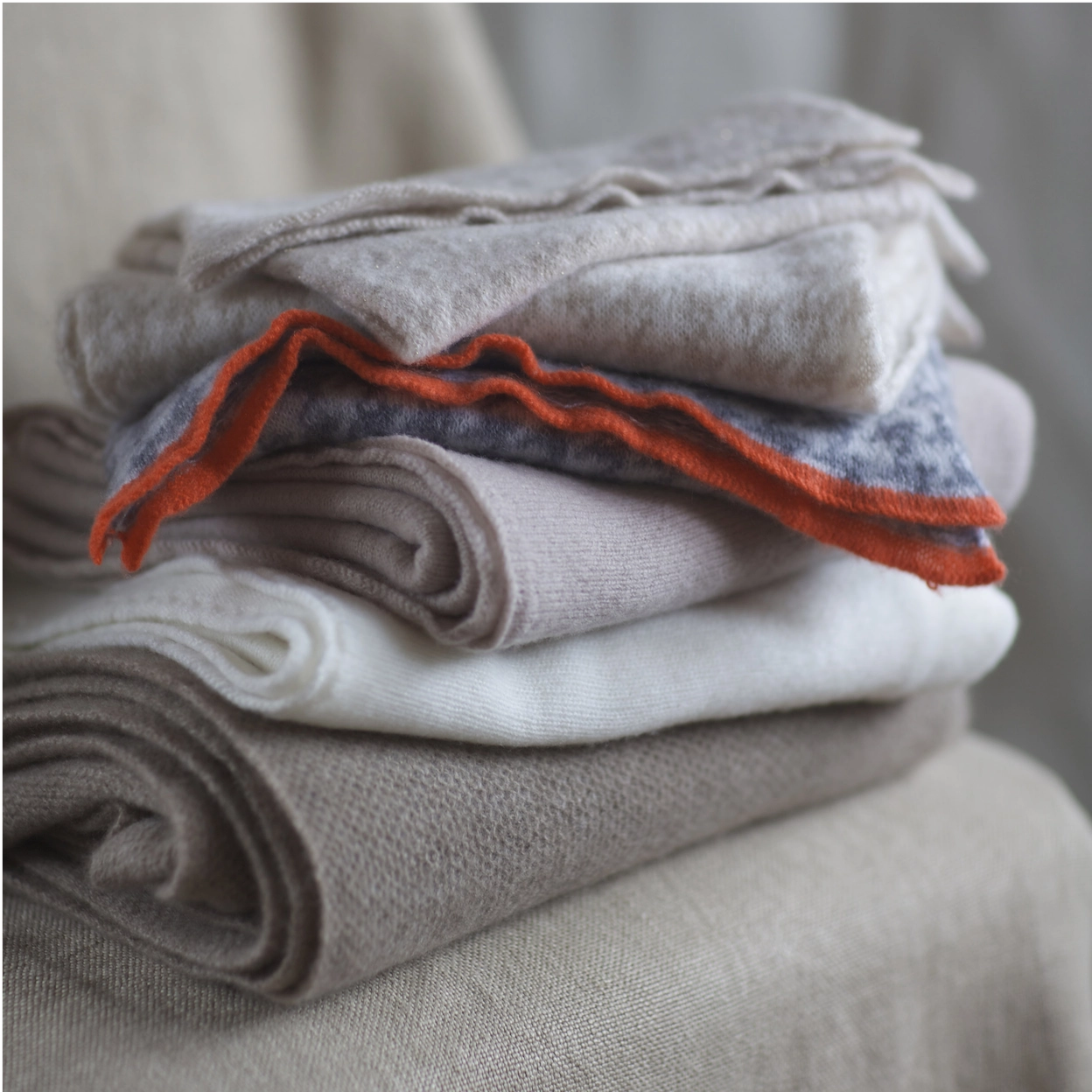 Cashmere scarves and wraps make for such a luxurious and timeless gift for any special celebration.
The difficulty in choosing the perfect cosy and warm scarf for your loved one is choosing which one suits the recipient best. Today, we'll share some tips on how to choose the perfect cashmere scarf or wrap as a gift.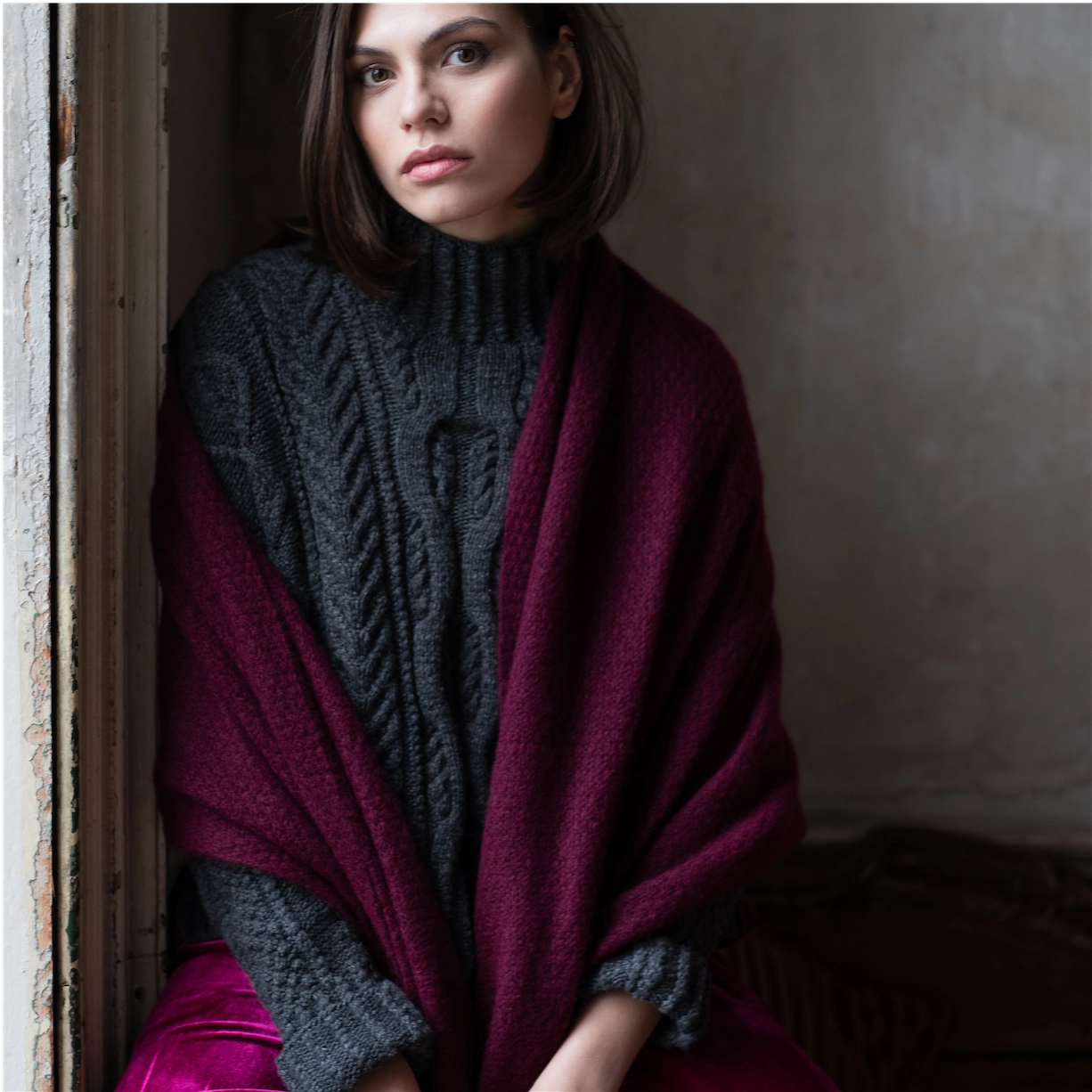 Think of their Lifestyle
We like to think about the lifestyle of the recipient-do you expect they will wear the scarf for more formal occasions or a more daily basis? Thinking of their lifestyle can help determine colour and style-would they be looking for more neutral colours and solids or want something more playful in a brighter colour? Would they want something more casual in style or more classic and elegant for eveningwear?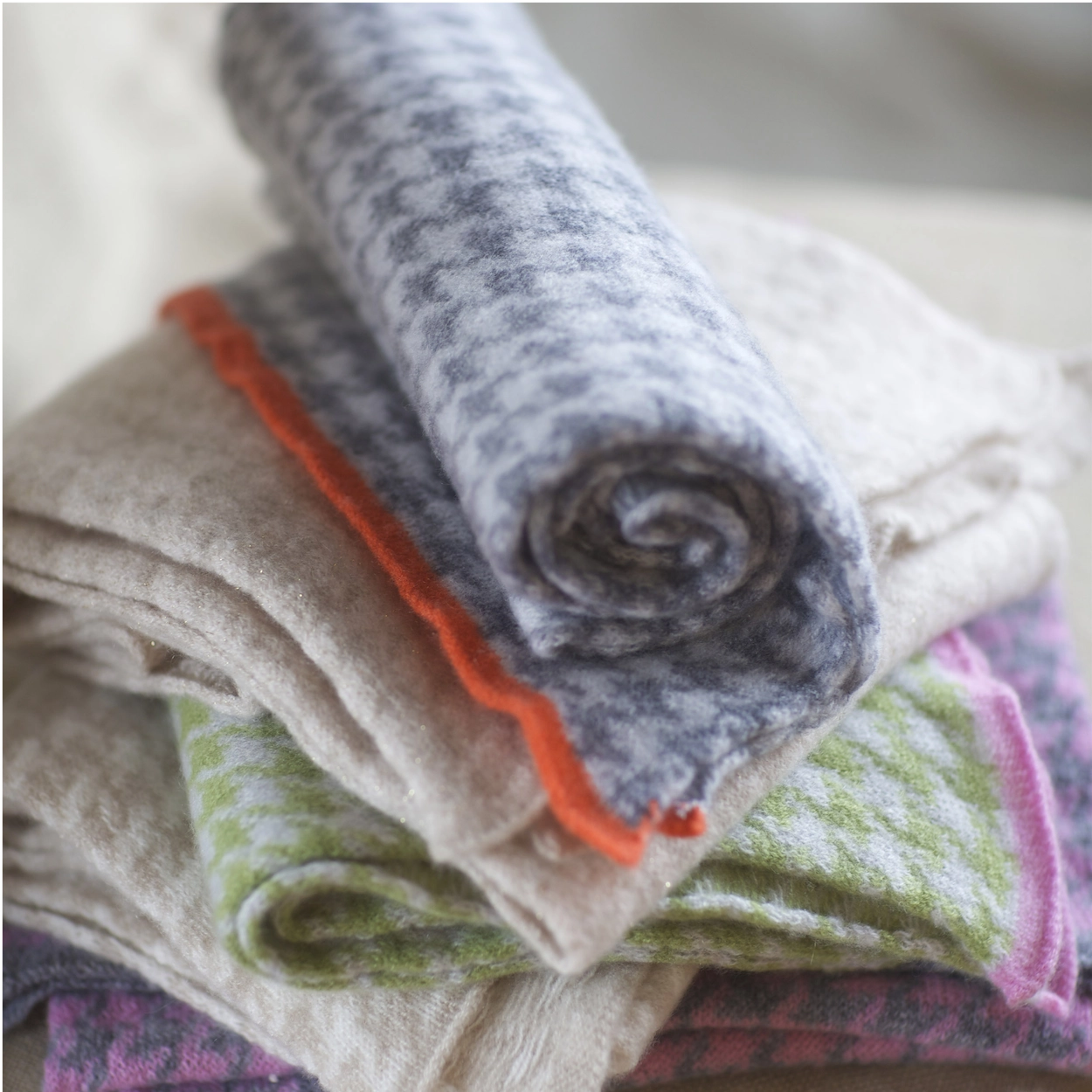 Choose the Right Size
We offer smaller kitten scarves all the way up to extra-large blanket wraps. We suggest thinking about height, stature and end use. For example, if looking for a scarf to tuck into one's coat on a daily basis, you may be deciding between our classic Sarah or Helen Scarf. We suggest the slightly longer length for someone who is that bit taller or the shorter length for someone that is a bit shorter. The same applies to our wraps: the Jessie is a good mid length but might not give as much drape and wrap for a taller loved one and therefore we would recommend the Emma (our slightly longer and larger wrap.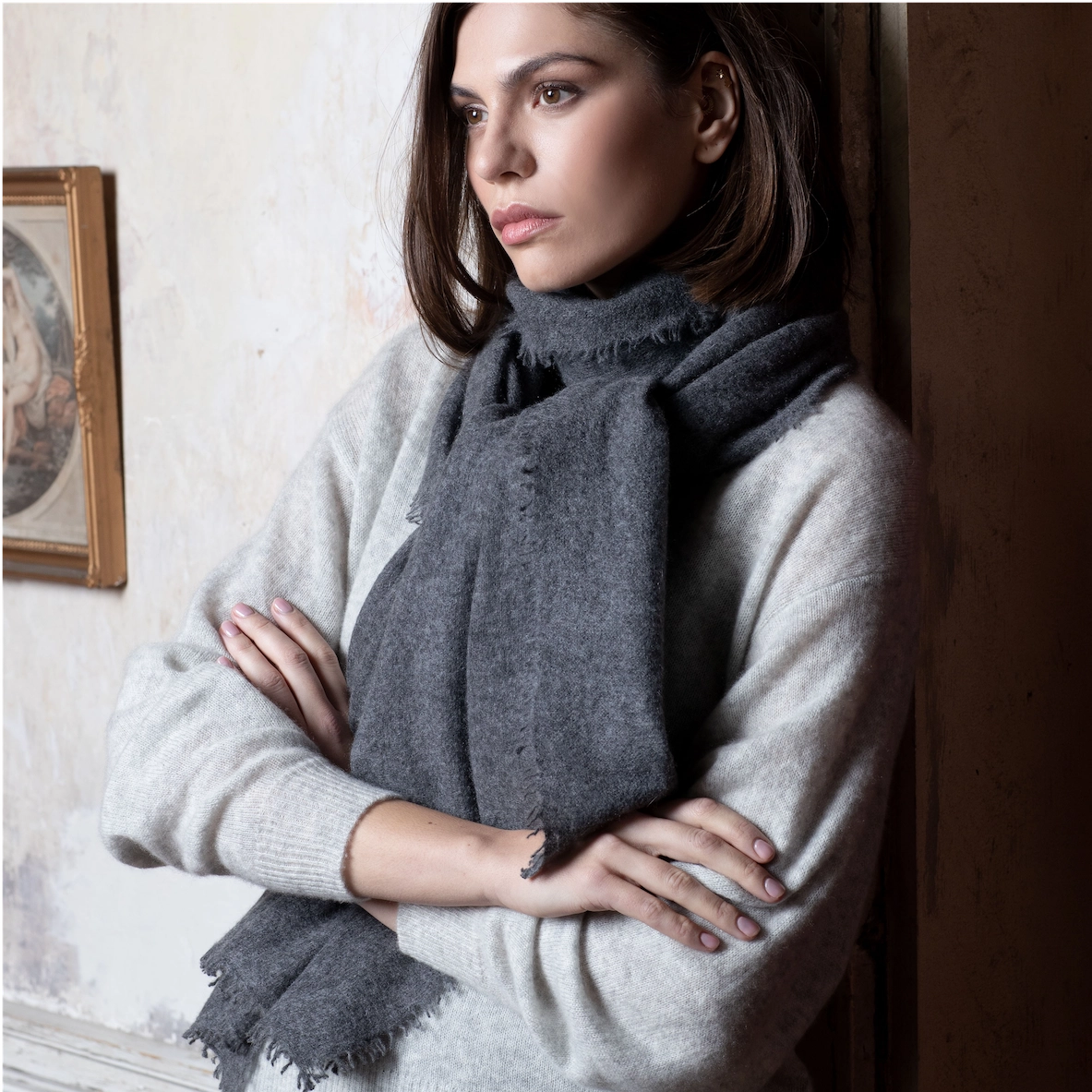 Consider Texture & Weight
We are proud to offer a range of cashmere scarves ranging from our ultra light 1 ply cashmere to heavy 4 ply cashmere as well as our cashmere with a touch of silk. Popular for its light weight, softness and warmth, you may want to think about whether your loved one would prefer a looser knit (like our pointelle and lace like textures) or a tighter knit (like our classic stocking stitch or houndstooth prints).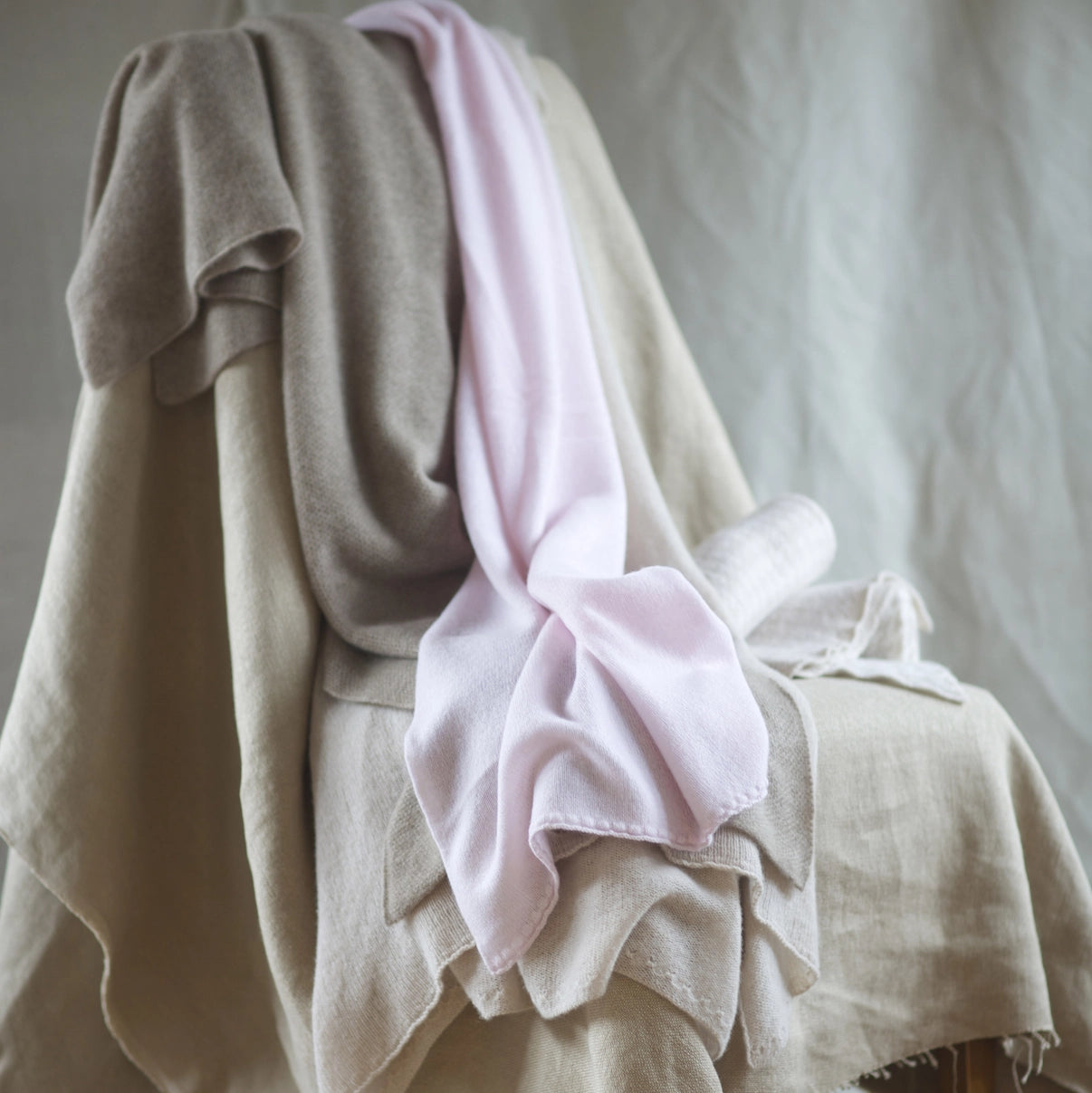 Think about Details
Do you think your loved one would like fringe detailing, patterns or more solids? Are they minimalist or love embellishment? You might decide between a solid classic and an unusual detail like our glisten sparkle collection.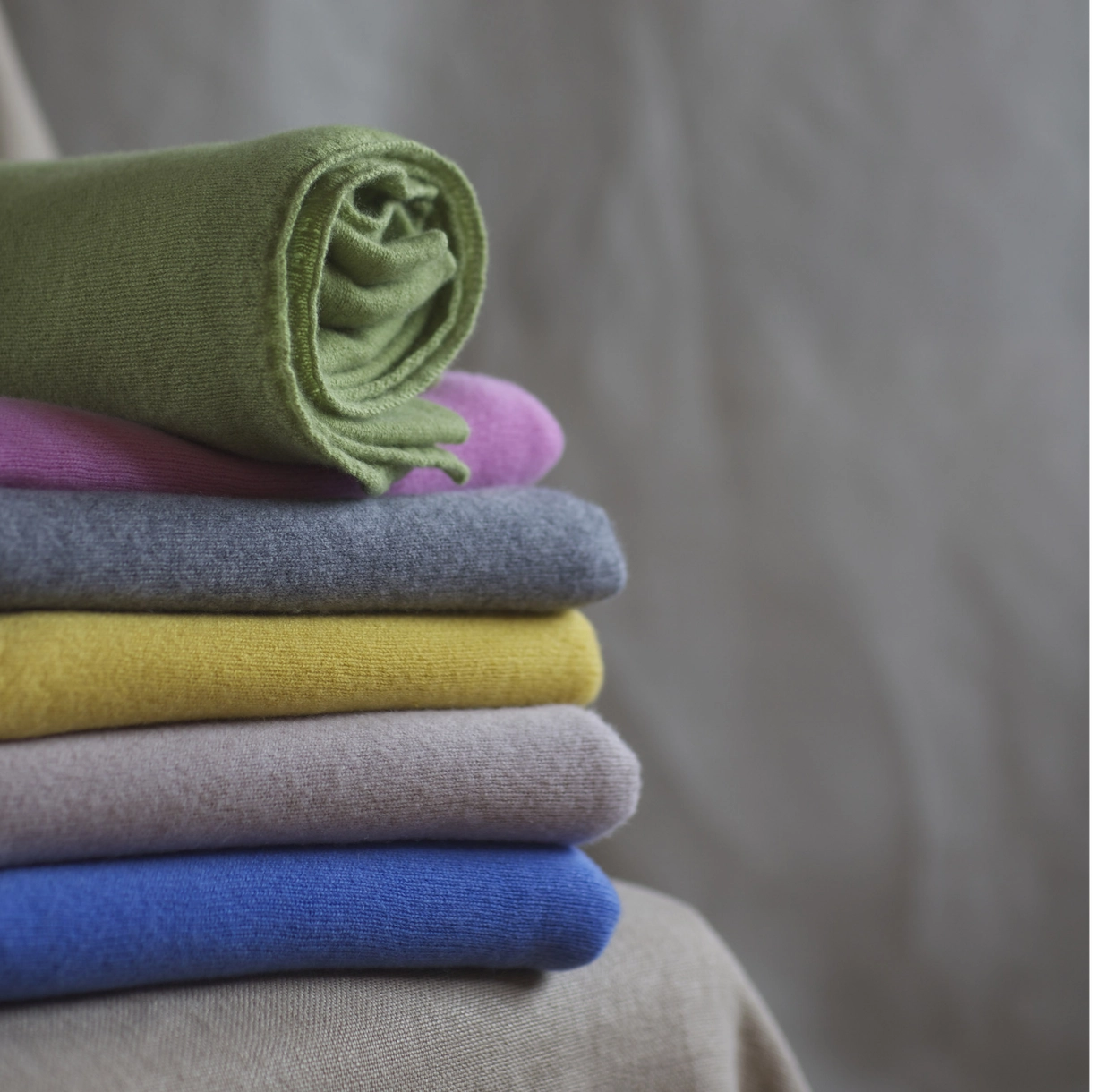 Choosing a Colour
For colour choice, we like to think about where we see the recipient wearing the piece most as well as what they have in their closet. Do they lean towards neutral colors such as black, gray, and beige, which are flexible for any outfit or would they want something a bit more unusual, such as a bright pop of color? If you're unsure about what color to choose, our specialty is offering unusual unique neutrals that are the perfect balance of both.