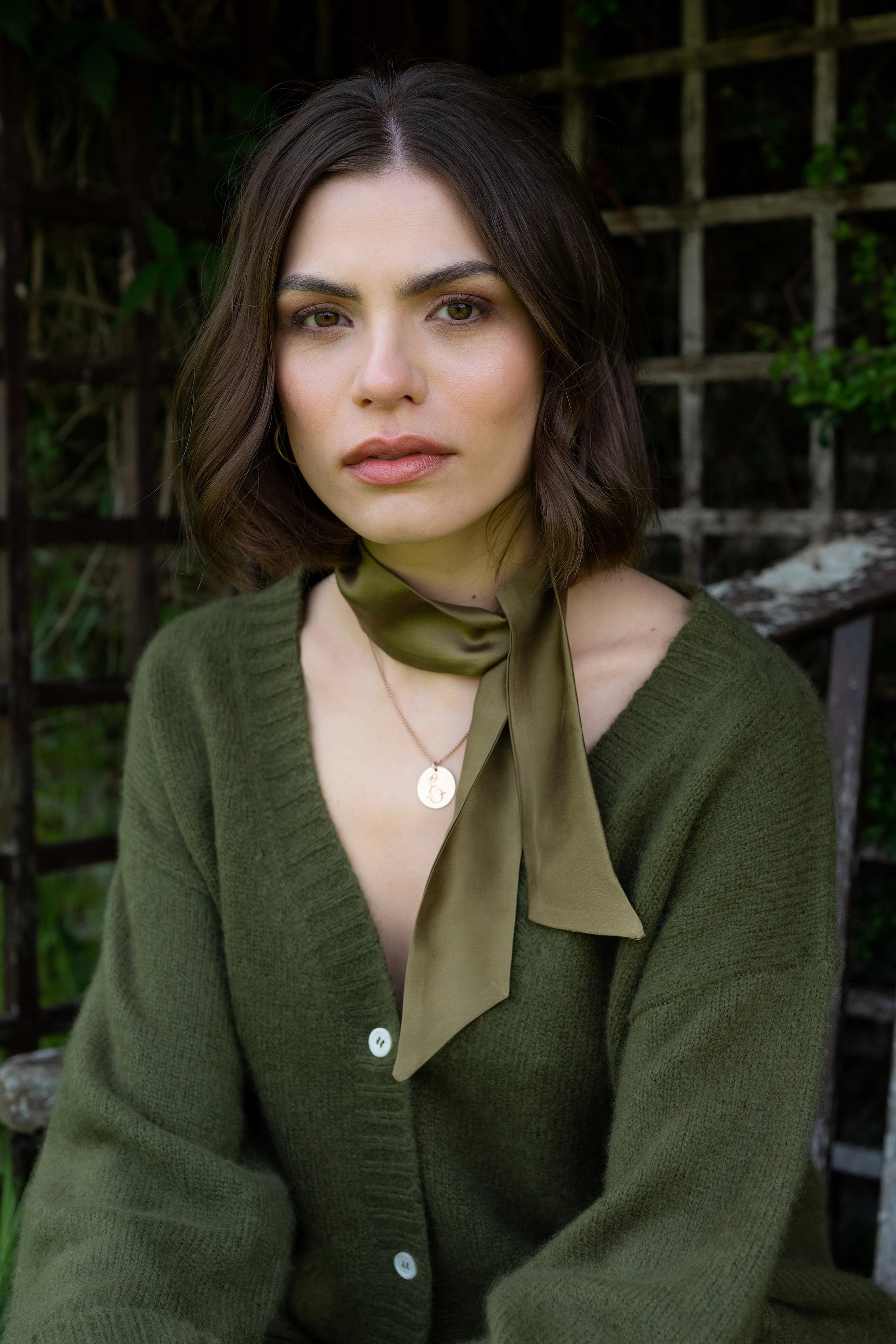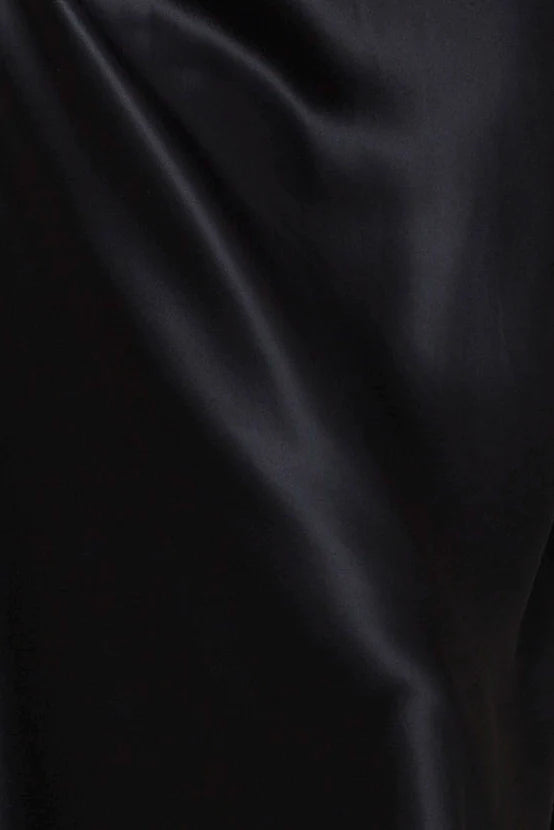 Free shipping on orders over €200
Description
Processing Times
Sizing & Fit
Our Síoda Silk Kitten Scarves are handmade in Ireland from 100% Mulberry Silk.
Wear as a signature pop of colour tied around the neck or tied as an elegant hair tie.

Please note that these pieces are made to order and can take up to 3 weeks to produce, unless available in-store.
If you need this garment for a certain date, please contact us on our live customer service chat or email us at info@madigancashmere.com
Please note the model's height is 5'0 and she is wearing a size S/M.
See Size Chart above.
Our Silk
Luxury Materials
Cashmere and silk are fabrics that have long been held in high esteem for their luxury, sustainability and comfort.
Pure Silk
We've created a collection of separates that will complement our cashmere pieces perfectly.
Expertly Handmade in Ireland
Each garment is handmade in Ireland. Cut on the bias to give an elegant drape, each piece skims the body in a way that is both flattering and comfortable to wear.
Packaging
Luxurious Gift Wrapping
From the moment you see our beautiful statement ribbon, we want each of our packages to inspire.
Each Madigan order is beautifully packaged in one of our signature reusable Madigan boxes- ideal for storing your heirloom pieces and made from recycled materials.
Finally, each gift includes the option to add a personalized, handwritten note to the recipient.
Shipping
International Shipping
We proudly ship worldwide.
FREE Shipping over €200
We offer complimentary shipping for all orders over €200.
Order tracking
Follow your order's progress each step of it's journey.
A Family Business
Madigan is a family business run by husband and wife Richard and Elaine Madigan. Together they share a deep passion for Irish design, luxury and quality, which has led to their love, their family and the Madigan you experience today.
Learn more